How to Improve Your Chess Now!

How To Improve Your Chess
How To Improve Your Chess
Most club players HATE studying endgames…
You know why? Because they can be BORING!
Seriously... the idea of working through some dusty old book of endgames … it's no wonder so many players fall asleep at the idea…
…but imagine rounding out your weaknesses, having a reputation as a DANGEROUS endgame player...and winning a ton more tournament games — that makes chess fun.
In this modern age, players like you can literally develop the endgame skills you need in a few short hours of efficient study.
COMPLETE Endgame Competence in Less Than 7 Hours…
Being confident in your abilities...and knowing for a fact that you can dominate opponents in any endgame scenario with proven methods you learnt from an International Master...that's pretty special.

Besides...If ANYONE can make endgames fun and wildly entertaining...it's International Master Anna!  
Study Endings with Anna and You'll Learn...
How to Use "Zugzwang" to Force Him Upon His Own Sword! One of the most powerful weapons in the endgame is zugzwang...and in Chapter 5 you'll learn how to improve your position by FORCING your opponent to make bad moves... The subtle 61.Bg2!! (diagram) is a devastating example...observe how white uses this "time wasting" idea several times and inevitably black is forced to fall upon his own sword!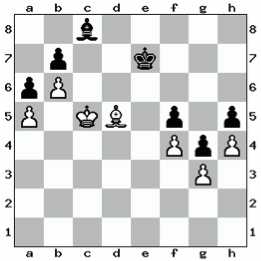 When to Trade and When to Avoid it! Apply Anna's simple rules and you'll have a quick formula for trading into winning pawn endings — and avoiding blunders like 56.Nxf6?? (diagram) trading into a lost ending!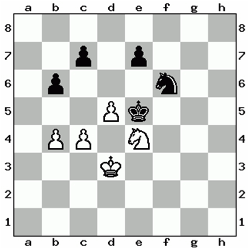 How to Easily Master the "Annoying" B+N vs K Ending! This ending is a constant headache for club players...but that's over now! Anna teaches you a simple winning system that's so easy to follow...she says you should be able to win this ending with as little as TWO minutes on the clock!
And if learning IM Anna's techniques via 7 hours of high-quality video lessons isn't enough…
You'll also get Complete PGN file of all covered games/examples, Challenging Puzzles for testing your knowledge, plus, a Comprehensive Summary PDF that'll be your reference guide and blueprint for the course.
IM Anna's Fanbase REALLY Can't Get Enough!
"I like Ms. Rudolf's whole approach to teaching chess . She just does not analyse games ,but tries to instill the most productive methods and attitudes of approaching the chess playing experience." — Louis Pigliacelli
"It is really a joy to listen to her, how she explains chess, how to build up, what to avoid, what to pay attention for, etc…
She also has a pleasure in her teaching, which makes it very pleasant to listen to.
I really learned a lot of her, even basic things I used to do wrong, I no longer do wrong, because of Anna. Thank you for this, Anna!" — Bart
"Don't let Anna's youth or super-cuteness trick you into thinking that this course is not worth it. I would highly recommend this course as being interesting and informative, and that every beginner or intermediate player can find useful." — Derek
So Are YOU Ready to Train with IM Anna?
Anna's Essential Endgames will make a serious impact — not only how you play the endgames — but also how you approach the late middlegame as you TRANSITION into the endgame.
You'll feel much more confidence entering the endgame when you've ALREADY foreseen and judged the consequences...and know exactly what you're going to do in each critical moment…
That's what IM Anna's new course will do for you!