Josh Zwagil giving 500 families the gift of chess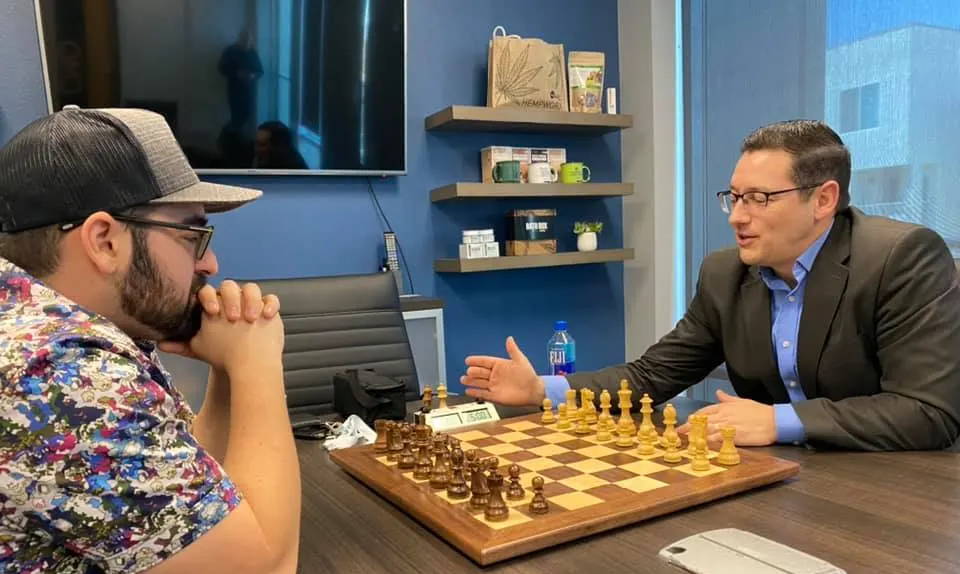 Josh Zwagil and Elliott Neff have very generously teamed up to help 500 families and bring kids this great indoors activity.
Hi, it's Raphael, owner of Chess House!

500 FREE Chess4Life Starter Chess Sets will go to families with kids who are excited to learn chess! And it's all happening during their LIVE speed chess match April 2. Be sure to watch it and hear the story.

Share with a friend - the countdown is on!


HOW IT WORKS


You'll watch the LIVE online speed chess match between Josh and Elliott on Thursday April 2. At that time Josh will provide the link to get your FREE chess set for the family + bonus training from Elliott!
Ready?

Watch this fun match, Receive the link for a free set, or Train with Elliott?

Click through this easy QUIZ to receive your invite!

$31.50 Including S&H
FREE
(500 available after you JOIN above)
Must ship to an address in the U.S.