Sydney Gruber
Experience chess sets in scintillating brilliance through the interpretation of Sydney Gruber.
If you're looking for a showstopper, you're looking for a signature Sydney Gruber chess set. The chessmen are hand-painted and varnished with love while celebrating life in color.
A lifelong chess player and working contemporary artist specializing in focal point art, Sydney's signature sets elevate the aesthetic beauty of chess and are found in homes and commercial spaces all over the world. "The chess sets come from a meditation with paint, and the game is called how to adapt," Gruber says. "Chess is a mirror of energy reflecting the choices we have in our lives. Play as only you can but construct your ideas on success along the way."
There is no higher compliment you can pay the artist than by bringing an original, one-of-a-kind chess set home and playing your game with artful strategy. With each chess set, Gruber hopes that her collectors appreciate the beauty of chess on two levels and that they find good moves, good company, and good energy.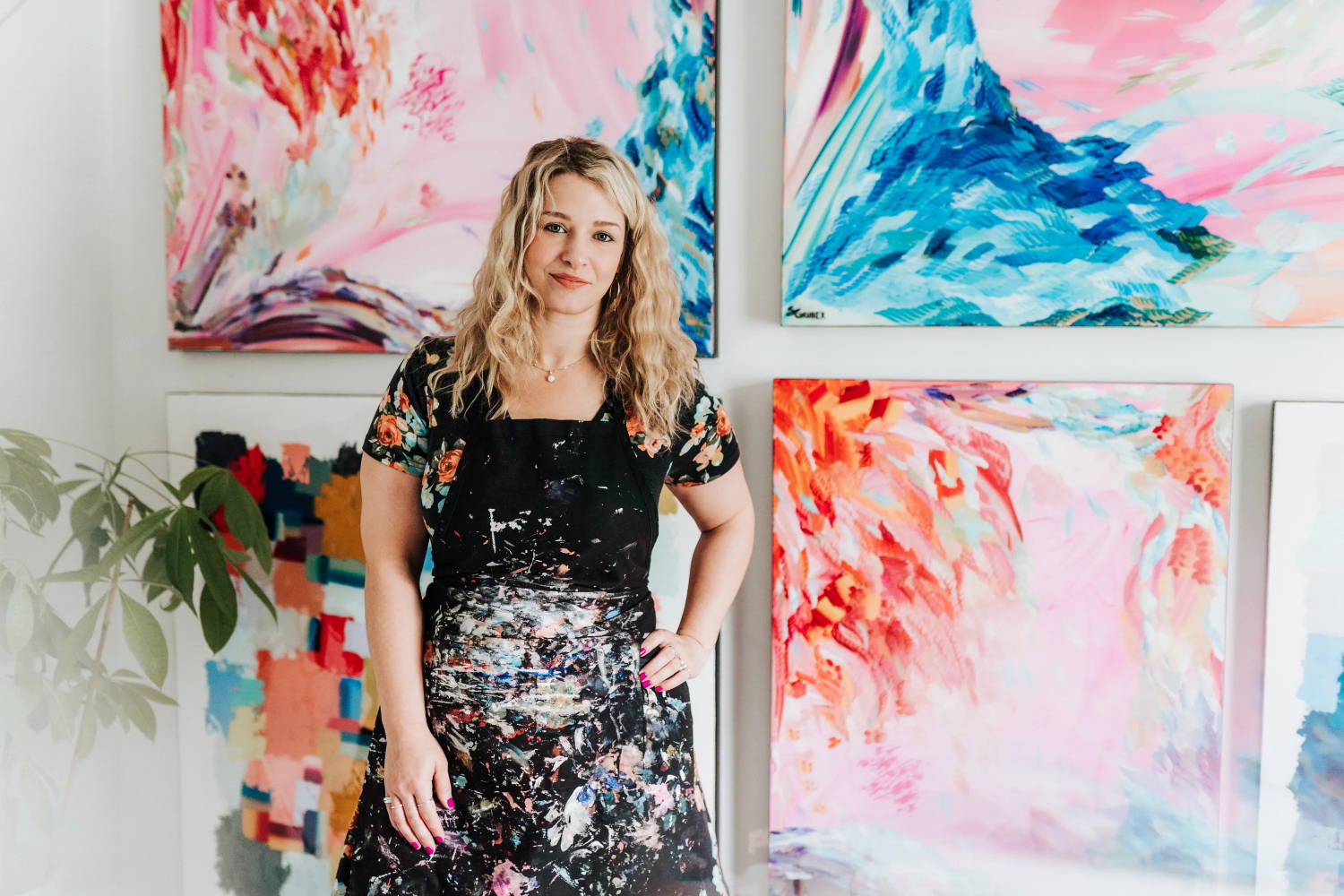 Sydney is a full-time studio artist working out of Kentuck Art Center and enjoys being a part of this contemporary art renaissance.
Her work embodies the philosophy of recognizing the underlying beauty of layers—the potential—with immense attention to detail and depth play within the hues to encourage joy. Through vision and revision, her artistic endeavors crafted a personal panache signature.
She creates mostly abstract meditation paintings both large and small but also identifies as an alchemy artist rejuvenating home décor by giving them new life. Through organized chaos and captured energy, Sydney invites you into her world of motion and emotion through the mirror of art and hopes to bring a warm personal touch to your home.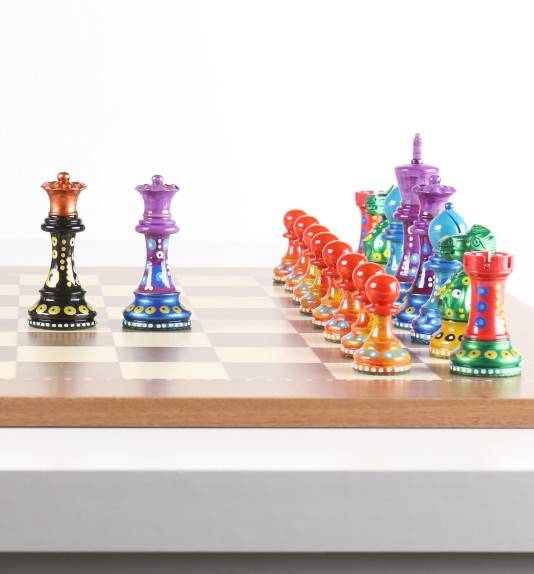 Sydney Gruber captures the pulse of life in color and invites you to connect with a world of raw energy. In the studio, she makes focal point paintings and a signature line of internationally selling chess sets. In life, she strives to match reason with passion and collect the nectar. Creating art is a practice of alchemy. Moving through her like harnessed electricity, Sydney intuitively layers and textures color, often kisses paintings with gold leaf, and then levels her work in a standard-setting application of gloss resin.
To paint is to give yourself to the grand experiment, build a new language, and look for the magic in the meditation. Gruber finds natural movements in a flow state and lets emotion guide her hand to create an abstract world—like a force of nature moving through the body until it hits canvas. In this modern art renaissance, Gruber's art is a celebration of life and the connections that leave rooms better than when they were found. In one medium or another, she is always seeking herself and the connection to something more. Here's the honey—the real substance comes from pursuing expression, connecting authentically, and living in the discovery.
For more information about Sydney, her website is www.sydneygruber.com or follow her on social media @seekingsydneygruber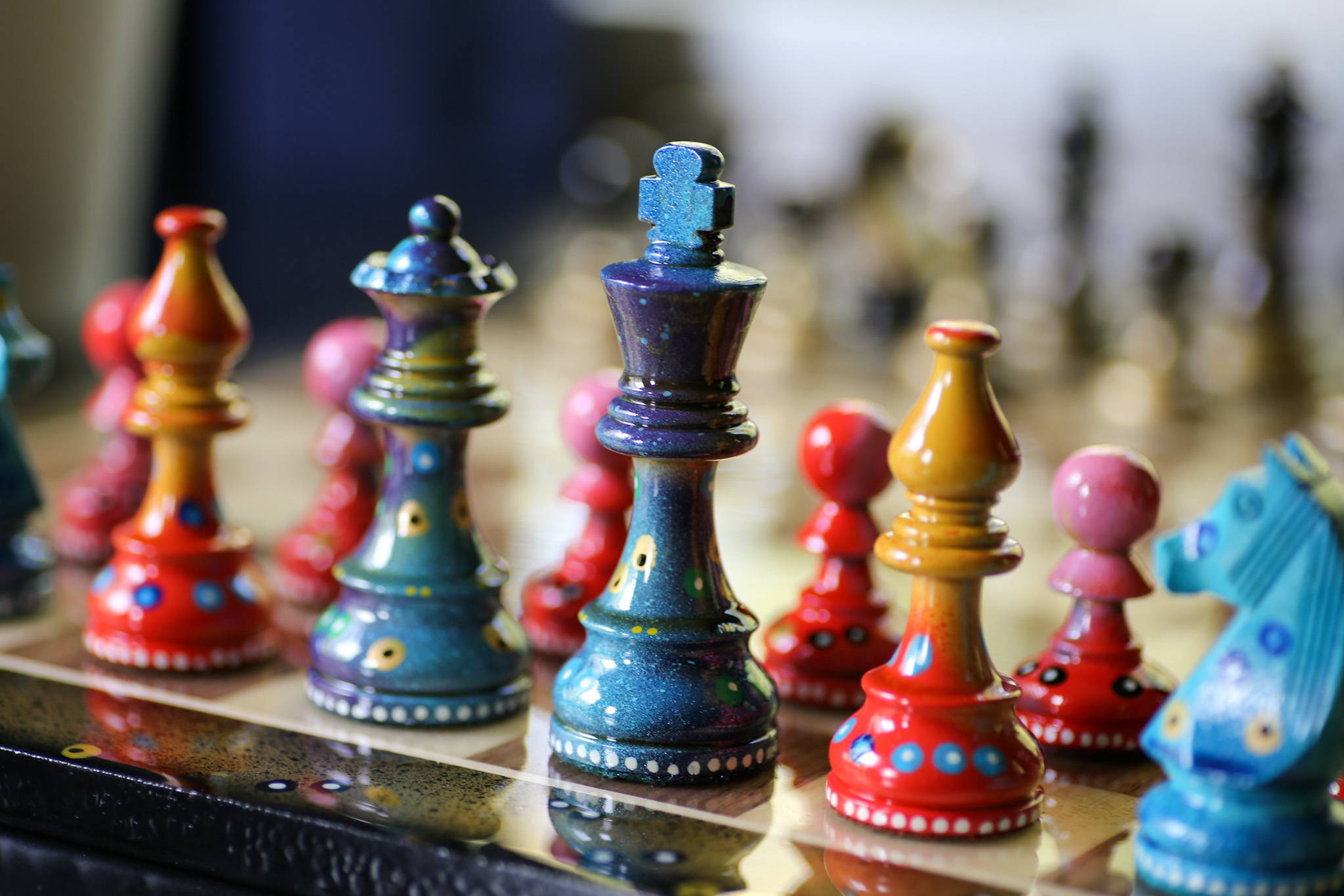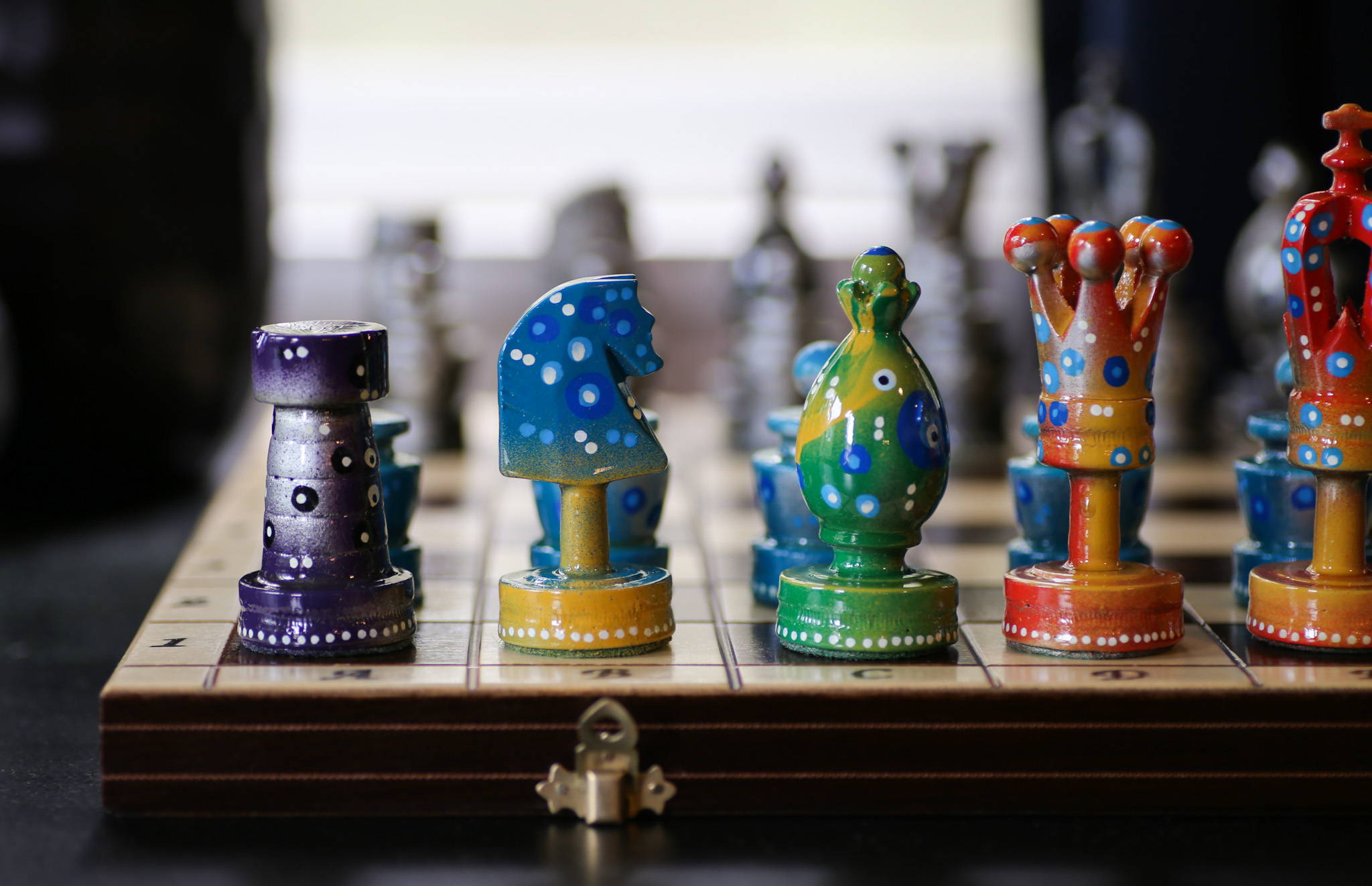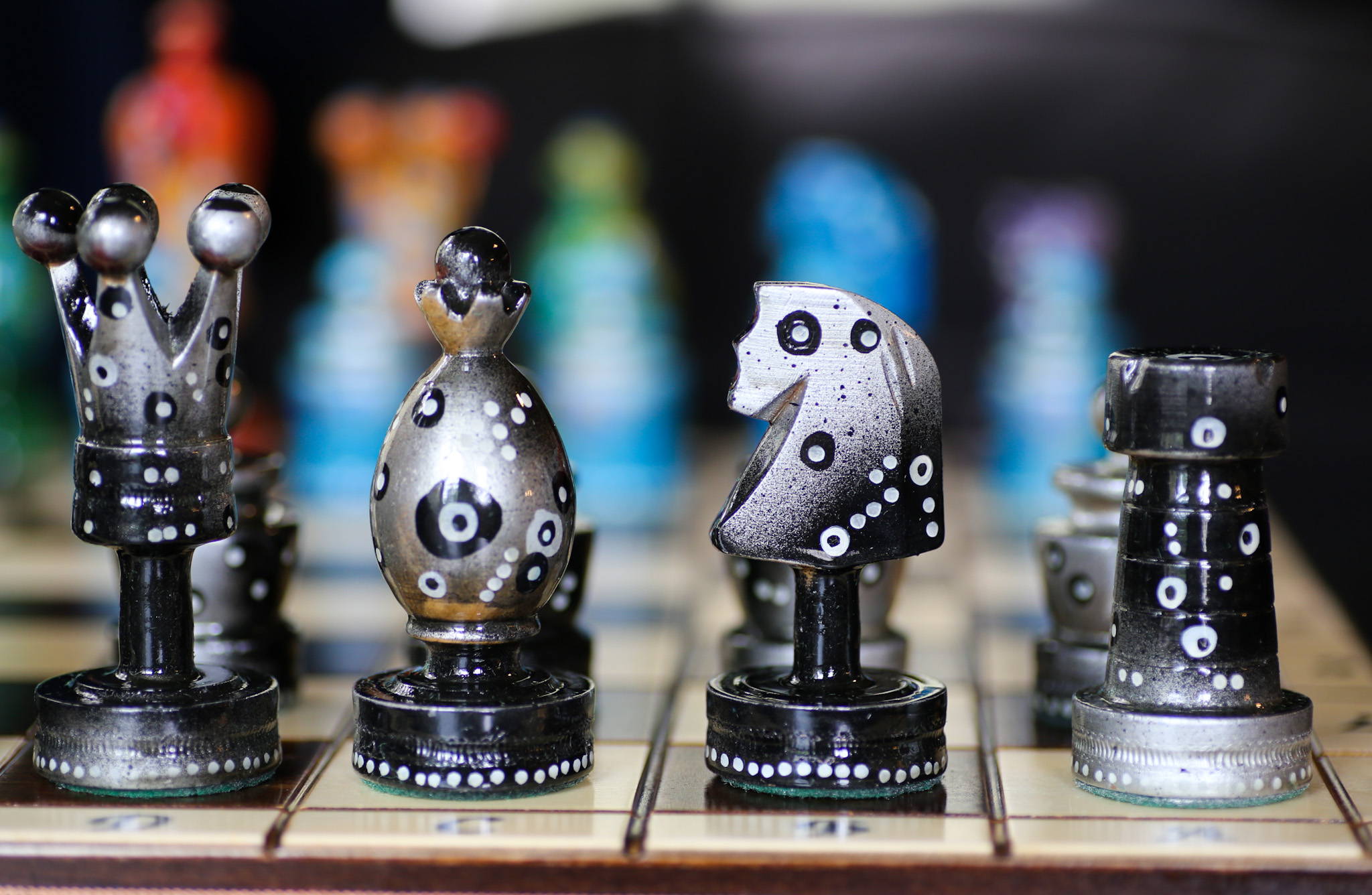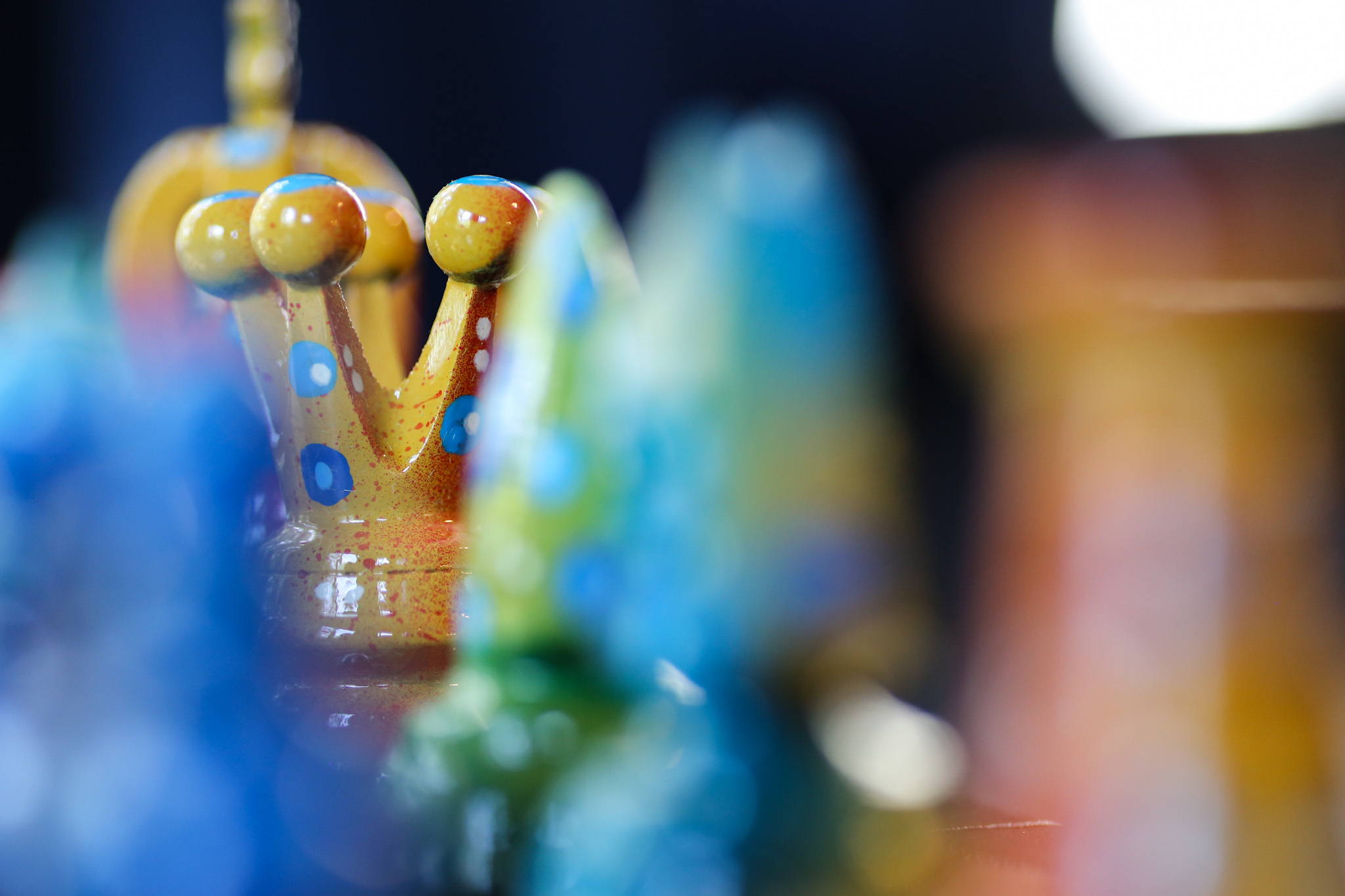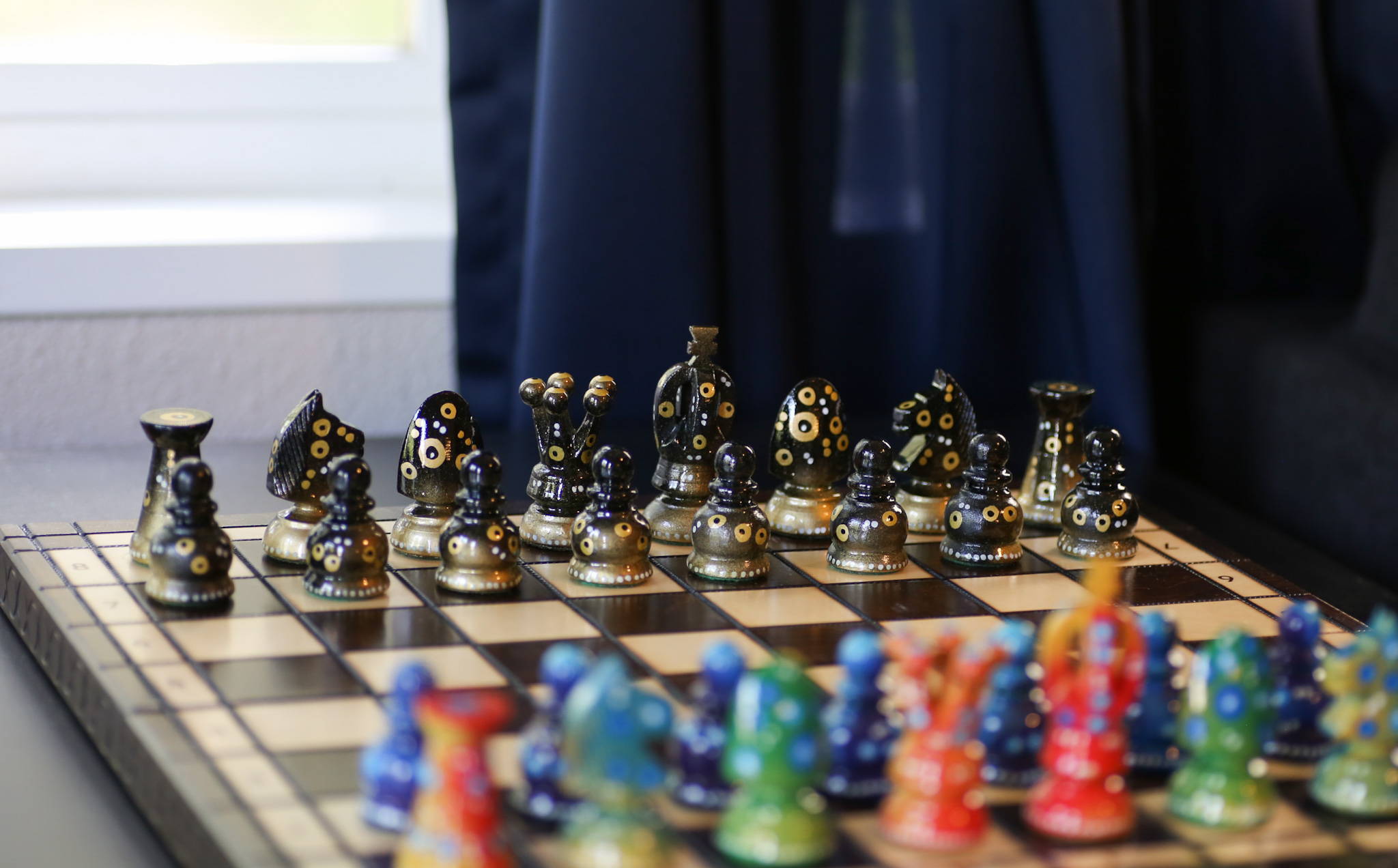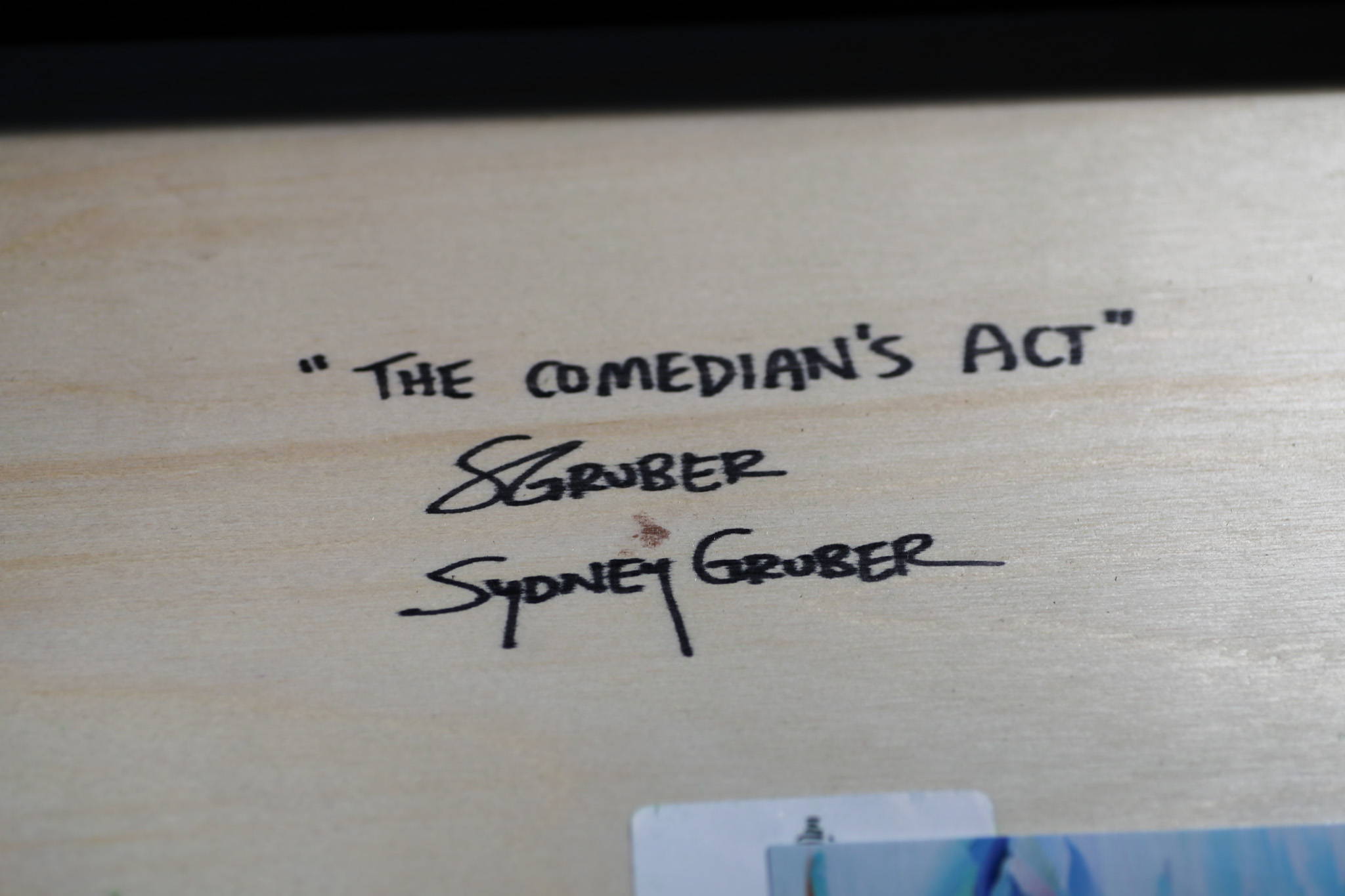 CHESS HOUSE x SYDNEY GRUBER
It is a synchronistic pleasure to collaborate with Chess House on these chess sets.
I am especially fond of the customized chessmen because of the meeting of my pursuits as an artist with my affinity for game of chess. I'm always looking to tackle new mediums, and I offer my panache signature with vibrant swirls and patterns of paint with detailing that plays with your mind or collaborate with clients to bring their vision to life.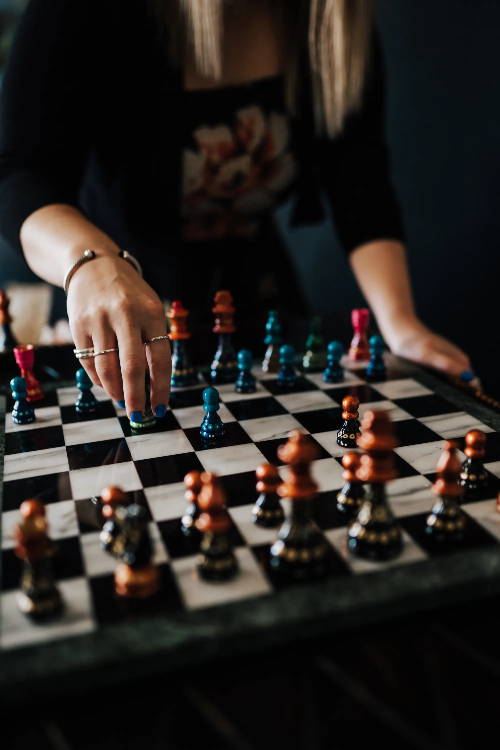 COMMISSION A SYDNEY GRUBER CHESS SET
Would you like to collaborate with Sydney for your dream set? View this Guide for Ordering Your Personlized Signature Chess Set. Then contact us at Chess House for an introduction to Sydney.
SHOP CURRENT COLLECTION OF ART SETS BY SYDNEY GRUBER
---
Why Chess House?
Unique Selection
of vetted products
Safe Packaging
and worldwide shipping
100% Satisfaction
90 Day Guarantee, Easy Returns
Easy Replacement Parts
if you ever need it