Black Friday Chess Deals Week
our most unique travel-friendly set
At the every day price, it's hard to keep this leather travel set with adorable wooden pieces in stock. But we've slashed the price this week anyway. Order now and see shipping notice first week of December. Preorder it while you can!
No coupon required. Order 2 and get free shipping in U.S.
The chess set for any home, the Scout is there to keep you sharp. Perfect for young players or those young at heart. Ultra-smooth play and handcarved pieces. No hassle piece replacements any time in the future. Just one of many reasons people like Chess House. Now, TWO FREE BAGS and a bargain price.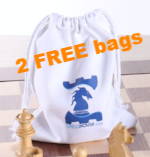 What to expect and welcome
from Raphael, owner of Chess House.
Artful, practical, and space-saving chessboard by Raphael, Chess House owner. Handcrafted in U.S. Unique magnetic design in both board and suede wrap. Limited edition number engraved in 3 sided display box.
Save $100 this week.
luxury computer chess play at home
Automatic piece detection and on-board lighting to indicate moves make Exclusive the first choice in Chess Computers. That's just the beginning of amazing chess play it offers. Beautiful gift box.
Add-ons available separately allow connecting to mobile device apps and PC.
$577.15 after coupon
(SAVE $101.85 with coupon FRIDAY15 in checkout)
It's one of the best-value, well-made chess sets, perfect for personal chess study or play with loved ones. The pieces feel and play ultra-smooth in the hand - impressive in all respects.
Includes two soft drawstring bags for storage. See board color and storage options available.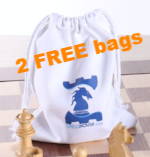 world class original with character
This breath-taking Heirloom Collection set could be your most memorable gift this year.  
On the exceptional, U.S. handcrafted JLP chessboard, these powerful, character-filled pieces play with utter elegance.
21" board, 4" pieces and storage options available.
$373 after coupon ($75 off with coupon HEIRLOOM shown in checkout page after viewing cart)
finest American made chess table
With a variety of surfaces to choose from, this table's inset chessboard surface raises to reveal felted interior for piece storage. Ultra-compact table design assembles in 15-20 minutes. A unique design, the table surface is formed with a fully independent JLP chessboard .
Save $170 this week.
$629 after coupon (coupon JLPTABLE shown in final checkout )
One-of-a-kind chess set.
This sought after set of chessmen from SAC comes in the original gift box packaging. The design is hard to find and usually only found in private collections. This particular set in like-new condition (only one available) belongs to 90-year-old Warren who is downsizing his collection.
This set includes #14 in a series of natural edge, premium American-handcrafted walnut chessboards.
$399.20 after coupon
(save 20% on this item with coupon UNIQUEFIND. Discount shown in checkout)
Build a Colorful Chess Set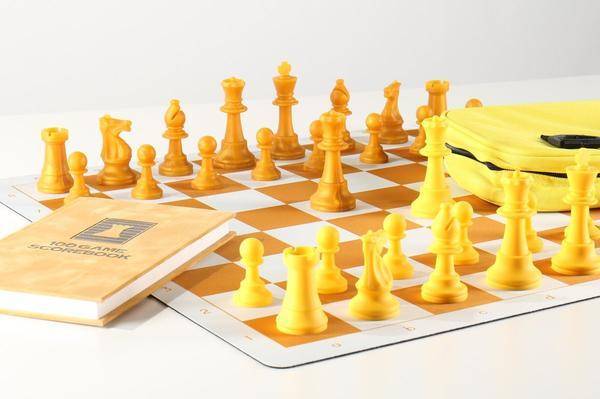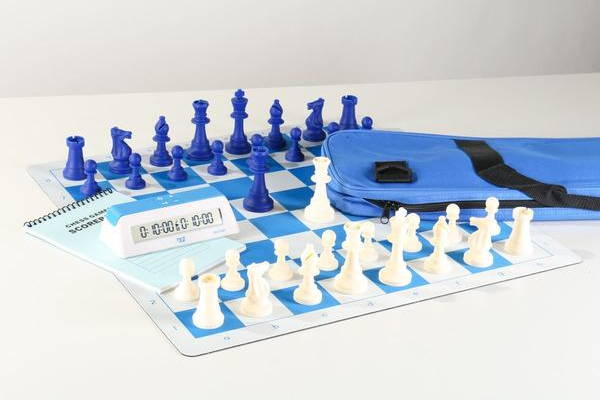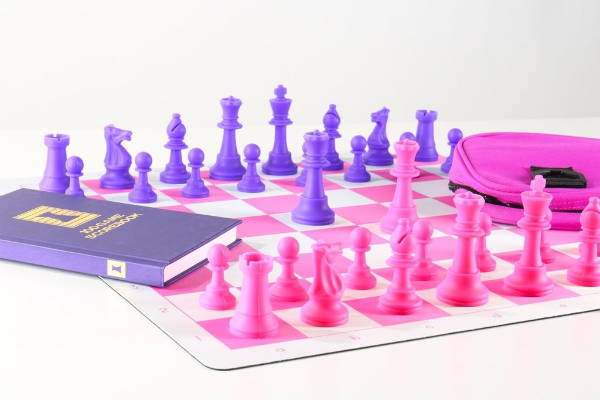 Another Chess House exclusive, this chess set is PERFECT for young players.
The silicone pieces are quiet and fun, the same club style found in clubs and schools everywhere.
The flex pad chess met is an innovative, ultra-thin board far superior to vinyl. It's surface is smooth and it can be rolled or folded.
Add a deluxe storage bag to keep it all together so it's very portable and you never lose pieces!
Start customizing this amazing chess set in your favorite colors below!
Build your color combo and get 75% off bag
for $14.62 savings, apply coupon COLORIT in checkout.
"I have enjoyed Chess House for years, and I appreciate their service every time."
Spencer  -  OCT 10, 2018
"I had questions about what to order and Josh was very helpful when I called. Ordering for an organization was very simple"
Christy  - OCT 11, 2018
"Amazing customer service and great products!"
Armando  - OCT 5, 2018