7 brilliant ways to play chess outdoors

$469
Giant chess thrills all ages. The big pieces keep them excited and moving. Free Shipping.
Marlene
"Buying my new chess set was a breeze!!! So excited to be able to have this outdoor chess set in my yard! Thank you so much! -Marlene"
Deal Codes through September 23
These discounts apply to all products store wide. Shop this page or the entire site and enjoy savings.
Enter one coupon code per order in CHECKOUT for discount.

$5 off $25+ order
SEP2005
$10 off $50+ order
SEP2010
$20 off $120+ order
SEP2020
$40 off $350+ order
SEP2040
Always ready to play! The Millennium King Performance lets you play without the need for a computer. Moves show on board with LED lights. Just grab a cup of coffee and head on outside. Luxurious look, lots of levels, and hours of positive mental stimulation.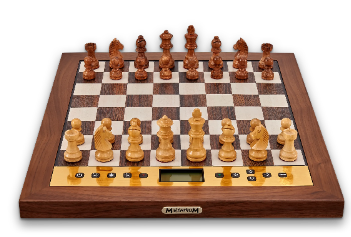 It adapts to play at your level, ensuring you'll always have a suitable player. Centaur is very easy to operate. Unique lighted squares are visible even in bright sun. You'll become a better player and kick boredom out the back door. Luxurious look, lots of levels, and hours of positive mental stimulation.

SAFE, FREE DELIVERY
Safe, personal packaging.
FREE over $75 in U.S. 48 States.
90 DAYS, EASY RETURNS
100% Satisfaction Guarantee
UNIQUE SELECTION
Original, exclusive, hard-to-find products with fun worry-free shopping.
AVAILABLE
Easy to access, friendly support, parts replacement guarantee.
It's one of our highest rated travel chess sets. Supple leather board and handcrafted magnetic pieces are perfect for taking with you nearly anywhere.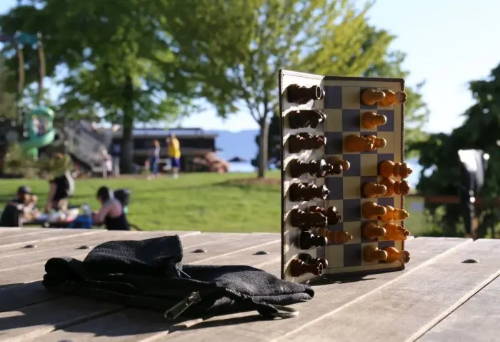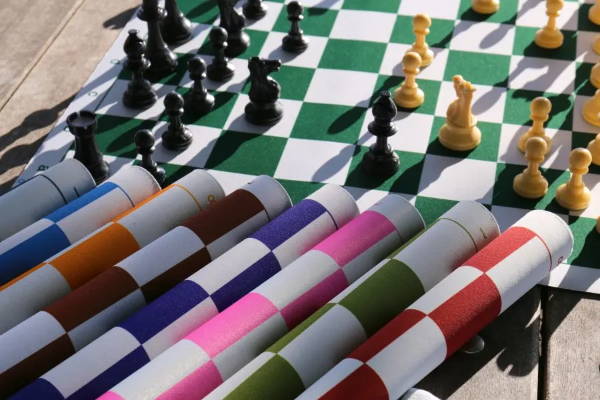 a better set
Solid plastic pieces with worry-free easy parts replacement.

unique mat
Roll it or fold it, the highest rated chessboard, only at Chess House.

Michael says, "Way better than the $20 board that Walmart sells. Excellent quality. The pieces feel good and the board is big!"
Wooden Play
Pieces you can play hard with stylish mat in 12+ colors
Confidence
Unleash these pieces and win. Always backed up by our parts guarantee.
Tournament size wood pieces come in a pair of beautiful white drawstring bags. They're perfect for casual play. Select your favorite Chess House Flex Pad board. Be delighted with our 90 day Guarantee and lifetime parts replacement.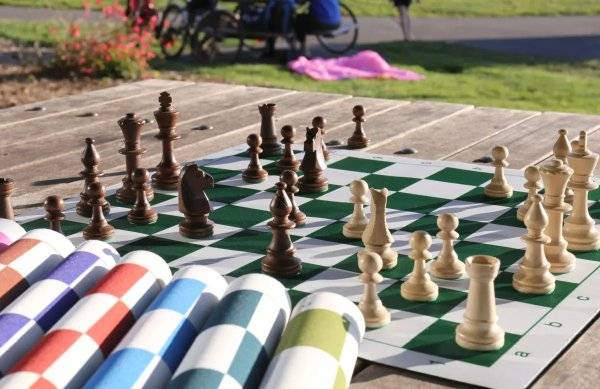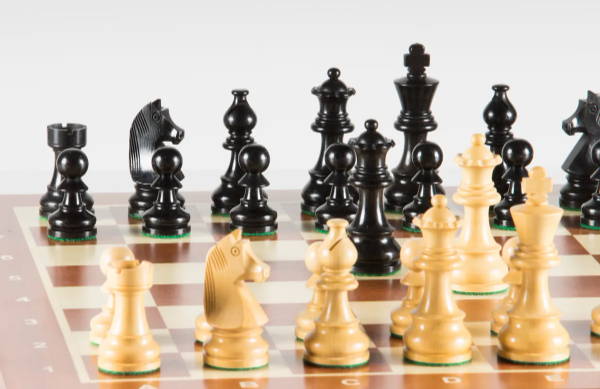 Durable
the pieces have no sharp points to break and will last for decades.

Smooth
Felt based, weighted pieces glide across the board.

Guranteed
Our parts replacement reassurance means completely worry free.

Chess is more fun to explore and play with a beautiful, hand carved set. And it's one of the most affordable classics in our lineup.


"The person taking the order was very friendly and helpful! Chess House has a very good reputation! This gave me a good piece of mind being this is the first time that I am ordering from them! Also the discount on the items helped! The items were just what I was looking for. Your website was very helpful about the specifics of each item!"
"I've been looking for a reasonably priced beginner chess set and Chess House has had the best selection I've found. It's for my best friends birthday and I think he'll really like this one. He's been looking for a chess set for a while now had seen one that's peaked his interest. He says I give the best gifts so I'm hoping he likes this one too."