Amazing Africa Chess Sets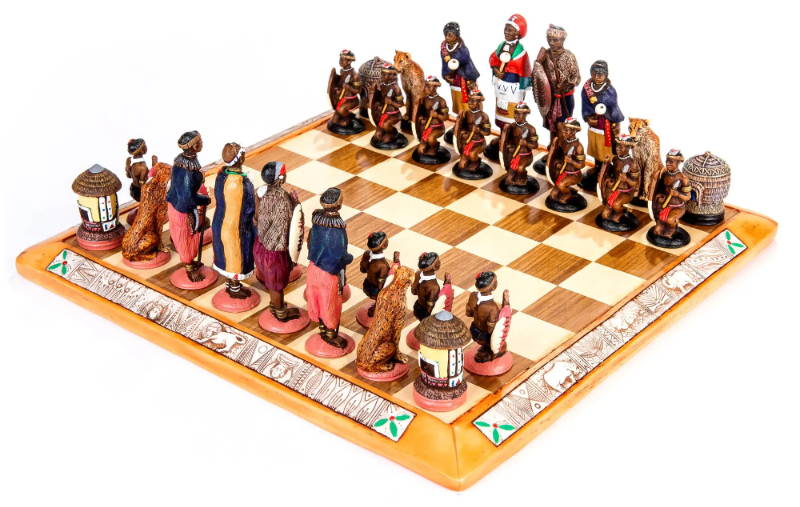 African People's Themed chess sets includes both African Chess Board as well as African Tribal Chess Pieces.
The chess pieces are molded from high-quality Polystone (resin & stone) that offers a smooth porcelain-like finish and then meticulously hand-painted by talented African artists who only use the best oil paints to deliver incredibly detailed designs.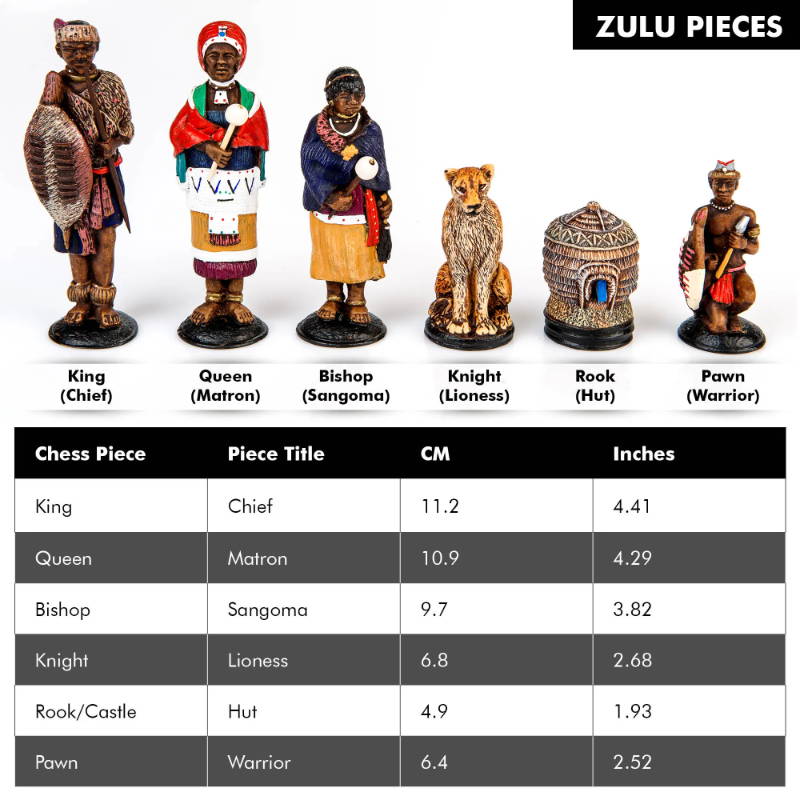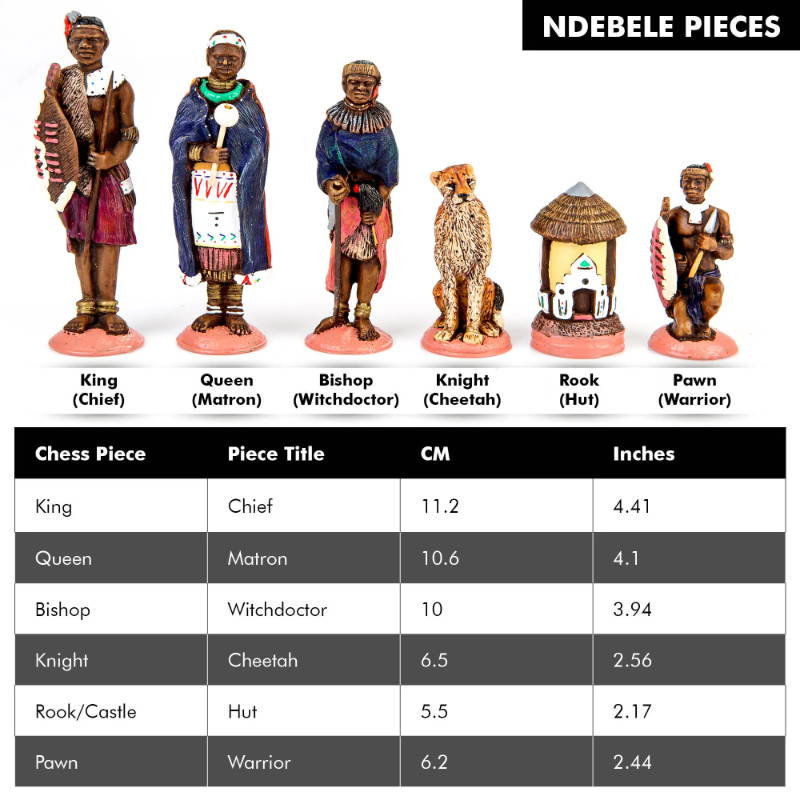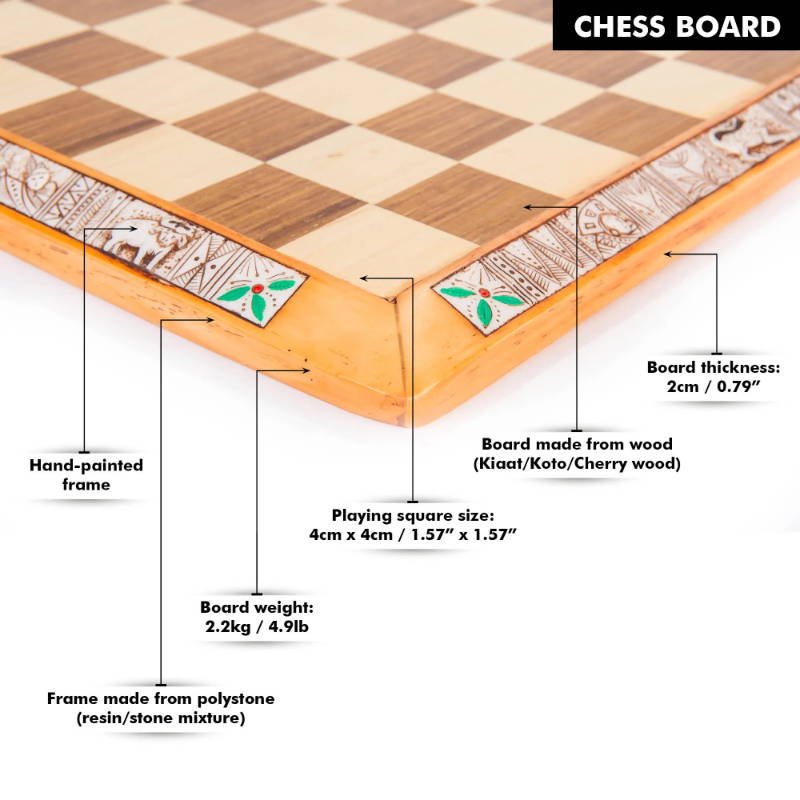 African Themed Chess sets with Authentic Zulu/Ndebele designs are shipped in a durable double walled box with dye cut foam insert as shown below. The sets are hand made in South Africa by local artists.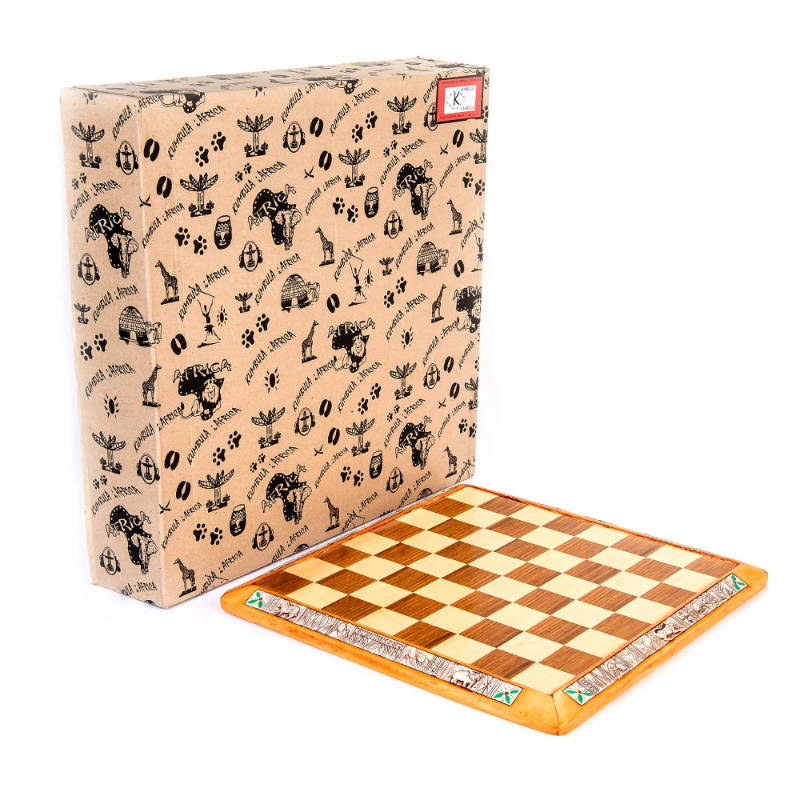 Shop Amazing Africa Chess Sets
We currently offer three different Amazing Africa Chess Sets. The Zulu/Ndebele Tribal set is available in two sizes, Large and Small.
Why Chess House?
Unique Selection
of vetted products
Safe Packaging
and worldwide shipping
100% Satisfaction
90 Day Guarantee, Easy Returns
Easy Replacement Parts
if you ever need it
"Ever wonder how chess benefits students? This book is your must read:
A Pawn's Journey
"

- Elliott Neff